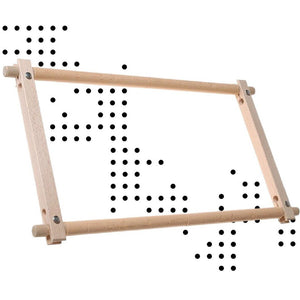 Premium wooden frame from Elbesee, the perfect accompaniment to your Chunky Cross Stitch kit. This is the size I use when stitching these kits and love working with them.
Made from beautifully soft lime, ash or beech wood, these frames are a joy to work with. Simply clip your canvas in with the four extra long clips, roll up the areas you aren't stitching yet and tighten the bolts.
Perfect for use with any of the new Modern Chunky Cross Stitch Kits.
Due to size, the frame ships separately with DPD.